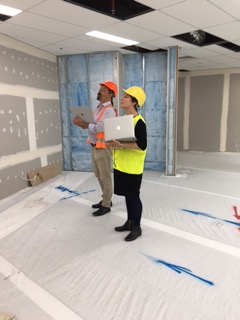 Detail of Patrick Pound's The Museum of Glass in the group show Intrinsic Properties / Inherent Vice at Belconnen Arts Centre, Canberra, curated by Holly Williams for Ausglass.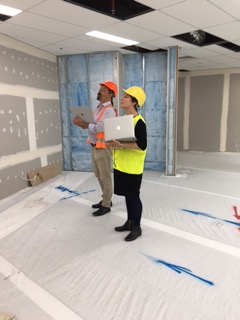 Holly Williams with architect Mike Stevenson at the new build for the SES Visitor Experience underway in Wollongong.
As part of our research for the Customs House exhibition Something else is Alive: Sydney and the Animal Instinct, we ventured to the the NSW Mounted Police Museum at the Redfern barracks. Here is Fibre the horse modelling equine riot gear.